Here are a few of my completed projects:
This client wanted a dynamic restaurant review and travel blog featuring articles from writers all over the country. I built customized templates and post types so that they can add their content to this beautiful, thriving blog!
Cooper Mountain Elementary PTO
This site was a little neglected and disorganized. It was using a theme that was no longer supported so I brought it up to date with a brand new theme, logo and layout to show off the school colors and a little more personality!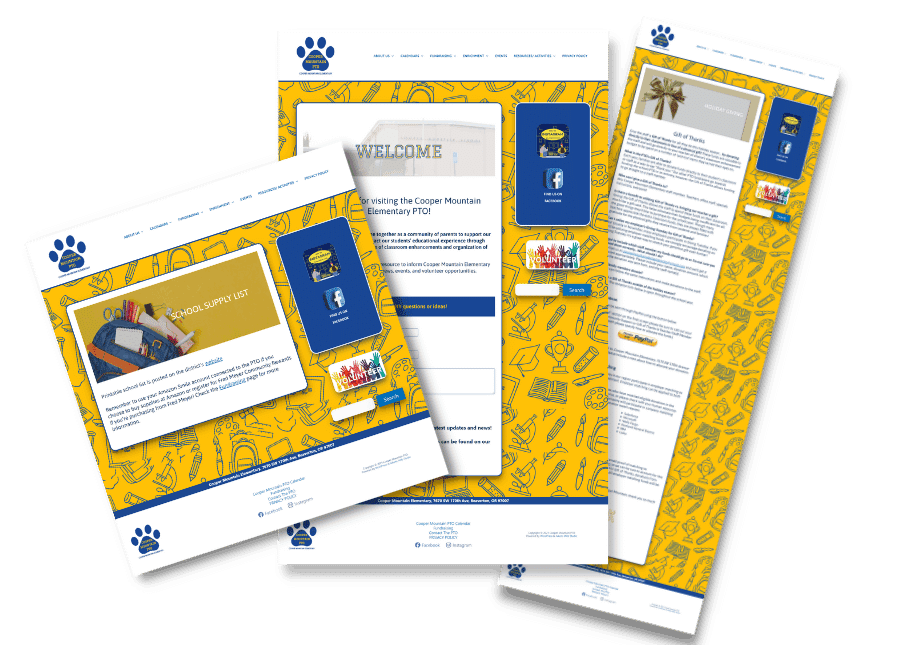 Flying Fur Animal Rescue & Refuge
This is an amazing non-profit animal rescue whose website was in desperate need of an update. The site was built on Wix and I was able to create a much more attractive and user friendly visitor experience. I also designed a new logo featuring an adorable sugar glider to emphasize the  shelters focus on small exotic animals.